In this series we highlight commonly occurring research questions that are normally difficult to answer, but easy to do in the Euretos platform. It demonstrates how researchers are empowered to undertake much more challenging research questions leading to significantly greater, data driven disease insights.
Which genes have at least one 'real world' reference with hypoglycemia, and are classified as g-protein-coupled receptors?
This research question can be quickly answered by searching for early hypoglycemia in the Euretos Search engine and then clicking on the 'genes' category button. This provides a list of genes of over 2800 genes that are mentioned together with hypoglycemia in publications as well as databases. The Euretos AI Platform automatically includes all synonyms in this search.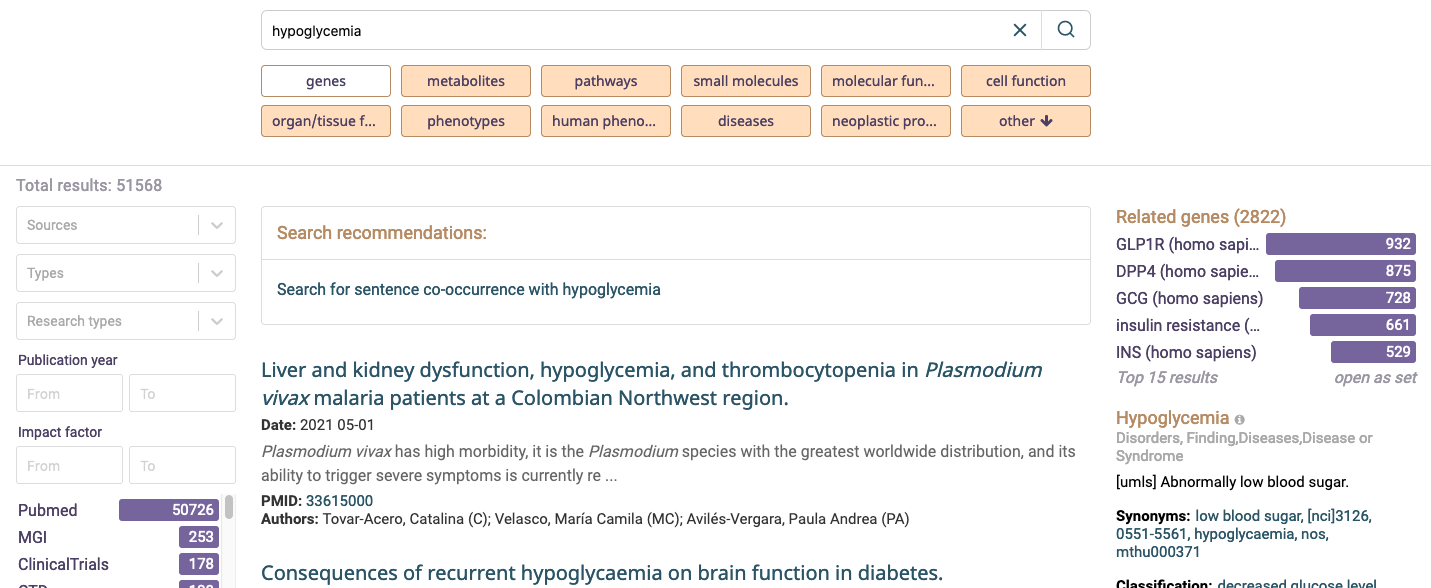 So how many of these 2800+ genes have been mentioned in the context of real world observations such as a clinical case report, study or trial and are also a GPCR? This question can be answered very easily by using two of the over 20 filters that exist for gene lists: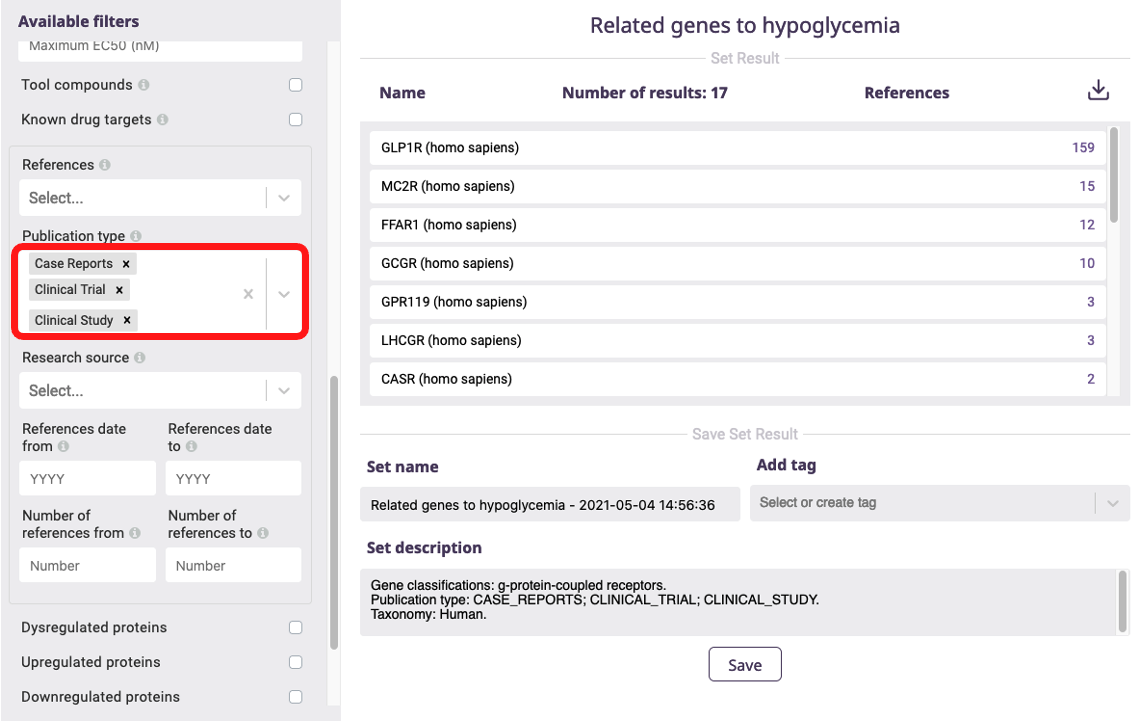 Applying this filter creates a list of 17 GPCR genes that are associated with hypocalcemia and also have a real world / clinical reference:
CASR, LHCGR, AVPR2, HTR2C, MC1R, MC2R, ADRB2, FFAR1, GIPR, GPR119, SSTR5, SSTR2, PROKR2, GHSR, GHRHR, GLP1R, GCGR.
Now that this list is created many additional analyses can be undertaken in the Euretos platform such as gene-disease analysis, target assessment, gene set enrichment and heatmap analysis:
This is just one of the ways in which the category buttons together with the filters can be used to create very specific gene sets with just a few clicks.