Finding new indications for an existing therapeutic target is a common approach in drug development. Although seen as a risk-mitigating strategy, selecting the most appropriate indication to pursue raises many difficult challenges, including:
Euretos has collaborated with many leading pharma and biotech companies to address these challenges in indication selection. We have developed a unique, data-driven approach for discovering and assessing new indications that: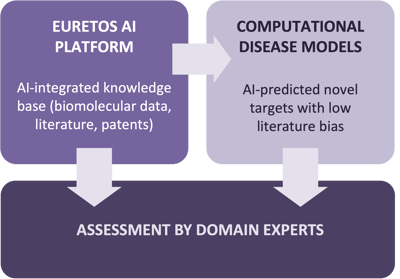 This approach of finding novel indications using computational disease models that can subsequently be evaluated by the client's domain experts in the Euretos AI Platform, significantly accelerates and de-risks the process of indication discovery and assessment.
Euretos uses AI-powered computational disease models that have been tried and tested in multiple projects with pharma and biotech companies. These models systematically evaluate gene-disease associations across the whole indication landscape by: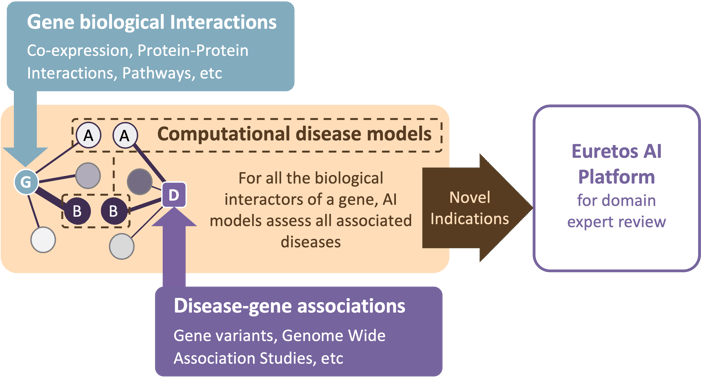 Having proven computational disease models and the target assessment environment already in place, we can significantly accelerate and de-risk the indication discovery and assessment process.
---
Find out how we help our clients in accelerating and de-risking their indication selection process: